Nebraska Education Profile
"Nebraska Education Profile includes data about schools and districts across the state and includes information related to statewide receipts/expenditures and student academic and demographic data." Click on the following link for information.
Homecoming Week September 13th-17th
Hope you've all been having a great year so far. Homecoming week is around the corner and PTO wants your class to show their best school spirit again, by having a poster contest. If you remember last year we had best dressed for American Day. The theme we're using this year is "Fairy Tales". Teachers/Sponsors you can use any size poster you want (within reason) There will be two groups that will be judged. K-6th and 7th-12th. One winner for each group will be announced on September 20th. Make sure your grade level is written on the poster so the judges will know who they are picking. Your prize will be pizza and drinks on a day that your class decides. The posters have to be up in the gymnasium by the morning of September 15th. They will be judged sometime on the 17th. You have until Fall break to pick a day for your party. (PTO will need a 3 day notice) Let Mrs. Hoover know what you've decided. (she'll let PTO know).
Good luck everyone, remember to have fun while doing this.
Also this year we are looking to get some cheer in our halls for Homecoming week! Student Council would like to have each class decorate a portion of the hallways. We will have signs up to designate which area for each class to decorate. 9-12th grade will each have their own portion of the hallway, and 7th and 8th grade will decorate a portion together. Decorating will occur Friday, September 10th, during 8th period. There is no certain theme to decorate, we just want school spirit to be shown! Sponsors please discuss with your class that you sponsor to come up with some ideas prior to the decorating day on Friday. This can be as simple or complex as your class prefers.
Dress up Days:
HOMECOMING DRESS UP DAYS (September 13th-17th)
Monday-Dress as your parent day
Tuesday- Tie-dye day
Wednesday-Twin Day
Thursday-Throw Back Day
Friday-Spirit Day
Homecoming 2021
Congratulations to our 2021 Homecoming King and Queen candidates. Back row left to right: Wyatt P., Josh W., Ryan P. Front row, left to right: Jenna R., Jenna H., Daisy F.
NO PEACHES…….
We just heard from our peach growers that 90% of the peach crop was destroyed in a severe storm. Unfortunetly, that means we are not getting any of our orders this year. Sorry!
Firearm Hunter Education Course Offered
A firearm hunter education course will be offered by Nebraska Game and Parks Commission volunteer instructors in Bassett on Saturday, September 18, from 8:00 a.m. to 1:00p.m. The free course will be held at the Bassett Legion Club at 201 Buchanan Street and continues on Sunday, September 19, 2021 from 1:00 p.m. to 6:00 p.m. at the Ainsworth Rod and Gun Club. Lunch will be provided on Saturday.
NECC: DRIVER'S EDUCATION COURSE
Northeast is offering a Provisional Operator's Permit Driver Training course. Individuals need to be 14-17 years
old and must have a LPE, SCP or LPD. Students will acquire the basic skills to operate a vehicle. Bring Learner's
or School permit to the first class. Twenty hours of classroom and at least six hours of driving are required. The
book is provided for the class. The driving experience will be arranged with the student. A parent or guardian is
asked to atend the first part of the first class along with the student.
CLASS WILL BE HELD AT THE O'NEILL EXTENDED CAMPUS
505 E. HIGHWAY 20|Room 104| Instructor: Bill Price | Cost: $295 – Book included
LECTURE CLASS
September 11, 18, & 25, 2021
Saturday from 9:00 am – 4:30 pm (Students are asked to bring a sack lunch to the class)
DRIVE LAB
September 20 – October 31, 2021 – Driving experience will be arranged between student and
instructor.
YOU MUST BE REGISTERED PRIOR TO THE FIRST CLASS ON SEPTEMBER 11, 2021.
The following link if a permission slip for students to participate in "Miles of Smiles" on October 4th @ KPCS.
https://docs.google.com/forms/d/e/1FAIpQLSfft2eRf9tTZrjZizRRwrxNcd6VL690RzzgkhId1yPqf7QetA/viewform?usp=sf_link
"Pink Out" Volleyball game will be held on October 7th at Springview. T-shirts are available to order by contacting Tammy, 402-497-3501 or tripley@kpschools.org
Orders are due by noon on September 2nd. Cost of shirts are $25, payable to Springview Spitfires. The coaches will be handling the volleyball team orders.
Homecoming, September 17th, 2021
Information is as follows for Homecoming 2021! The parade this year will be held on Thursday September 16th. Parade line-up will be at 12:30PM with parade starting at 1PM. The football game will be held in Bassett on Friday the 17th and King and Queen will be crowned following the game.
The theme for this Homecoming is FAIRYTALES. Please send me what your class decides on so we ensure we do not have duplicate floats throughout our school
.
As Homecoming gets closer please return the parade form as well, just so we know who drivers are, etc.
PTO will also be doing a poster contests for K-12 classes. More information to come on this.
Dress up days for Homecoming week are as follows:
Monday-Dress as your parent day
Tuesday- Tie-dye day
Wednesday-Twin Day
Thursday-Throw Back Day
Friday-Spirit Day
🏈🏐👟🏈🏐👟🏈🏐👟🏈🏐👟🏈🏐👟🏈🏐👟🏈🏐👟🏈🏐👟🏈🏐👟🏈🏐👟
Fall Sports Pictures will be taken Wednesday, August 18th at 3:30 at KP
🏈🏐👟🏈🏐👟🏈🏐👟🏈🏐👟🏈🏐👟🏈🏐👟🏈🏐👟🏈🏐👟🏈🏐👟🏈🏐👟
Peaches will be ready to pick up on Friday, September 3rd from 3:00-7:00.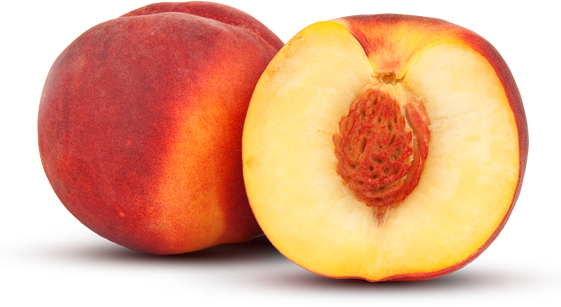 KEYA PAHA COUNTY SCHOOL
Superintendent-Jamie Isom
Principal-Luke Wroblewski
P.O. Box 219
101 Football Avenue
Springview, NE 68778
Keya Paha County High School Fax Springview Elementary
402-497-3501 402-497-4321 402-497-2621
Keya Paha County Schools is participating in the USDA's waiver which allows schools to operate the Seamless Summer Option (SSO) for School Year 2021-2022.
What this means for you:
Your student will receive meals at no cost for the entire 2021-2022 school year.
Please complete the income eligibility application online when you enroll or ask the office for one. Although your student will be receiving meals at no cost, completion of the application is important for the following reasons:
P-EBT Benefits: Households may be eligible for Pandemic-EBT benefits through the Nebraska Department of Health and Human Services. P-EBT benefits are based in part on eligibility for Free and Reduced-Price meals.
Fee Waivers and Health Insurance: Student Free and Reduced-Price meal eligibility can be shared with other programs (with parental consent) for the purposes of fee waivers, scholarships, Medicaid and SCHIP.
School Benefits: Your school receives State and local funding based on the number of students eligible for Free and Reduced-Price meals.
Important: Your student(s) will continue to receive meals at no cost for the 2021-22 school year regardless of the eligibility determination of your household's SY2021-22 application.
The following forms need to be filled out and signed before practice starts. Please return to the school by Monday, August 9th.
Concussion Awareness Acknowledgement Statement 1

NSAA consentform 21-22
WELCOME BACK!!

The 2021-2022 school year is fast approaching!! The teacher's will have workdays on Monday August 9th and Tuesday August 10th. The students first day will be Wednesday, August 11th. Online enrollment forms will be posted soon to our web page so be sure to check back often. The following is a 2021 Fall Sports Conditioning Schedule:
If you would like to provide feedback on the new proposed health standards below are ways to provide your input:
Email:
nde.standardsinput@nebraska.gov
U.S. Mail:
Nebraska Department of Education
P.O. Box 94987
Lincoln, NE 68509-4987
State School Reprehensive:
Robin Stevens – robin.stevens@nebraska.gov
TREERING.COM
It's that time of year to order your yearbook and let treering save your memories.
To order please go to www.treering.com/validate
The password is 1014357754932016
Check out Jenna Hallock's Blog! https://aglyf.edublogs.org/